Have a Holly Jolly Time at These Chicago-Area Holiday Activities
The holiday season is here. That means it is time for light shows, carriage rides, gift shopping, and more! This list will help you find some of the best Chicago-area holiday events taking place. Whether you wanted to stay near Naperville or try something closer to Chicago, we got you covered!
The Naper Lights | Naperville
Located in downtown Naperville, The Naper Lights take place from Thanksgiving to New Year's Day from 4-10 pm each night. Naper Lights is full of holiday light displays and sounds. You will feel like you're walking in a Winter Wonderland while you walk throughout the Water Street District and along the Riverwalk. There will also be live music from "Bach to Rock" on the evenings of December 10th, 11th, 17th, and 18th.
Admission is free. Donations are accepted.
Nights of Lights | Wheaton
Night of Lights takes place in Downtown Wheaton on Main Street and Wesley Street. Wheaton's Night of Lights is full of holiday fun. Children (and adults too!) have the opportunity to drop off their wish lists and letters to Santa at Santa's mailbox! Night of Lights is taking place starting November 26th and goes until January 9, 2022. The displays are lit from dusk until 11:00 pm.
Admission is free.
Holiday Magic – Brookfield Zoo | Brookfield
Enjoy Brookfield Zoo's 40th year of Holiday Magic! It is Chicagoland's largest and longest-running lights festival. It is home to over two million lights! There are numerous photo ops and a newly added "Sea of Lights" with over two miles of lights. You can also try their skating rink for more winter fun. While you're enjoying the lights and music, don't forget to try the festive food and beverages. They serve alcohol, Starbucks brewed drinks, funnel cake, pretzels, and more!
Remember, advance tickets are required for this popular event!
Holiday Magic Dates (Open 3-9 pm):
Friday through Sunday, November 26-28
Wednesday through Sunday, December 1-5, 8-12, 15-19
Sunday through Friday, December 26-31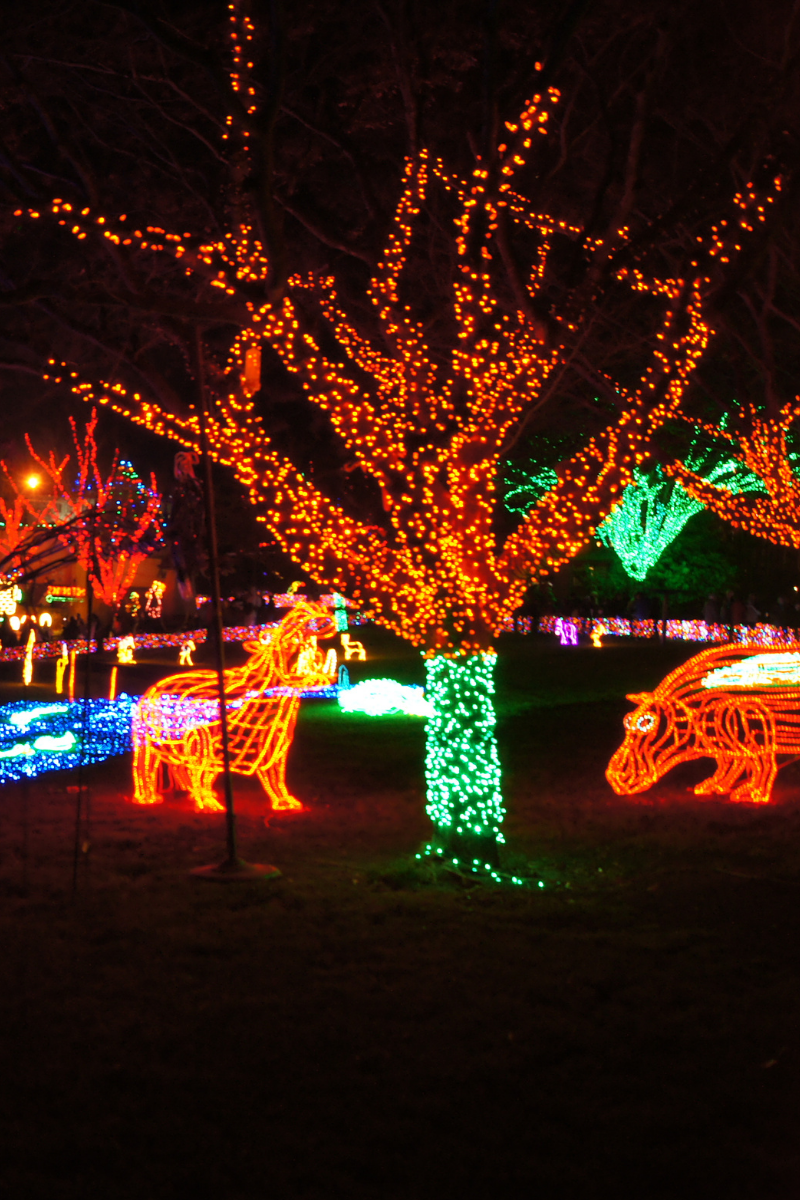 Christmas Walk | Geneva
Come on, it's lovely weather for a sleigh ride together with you! The Christmas Walk in Geneva offers complimentary carriage rides. Close enough to a sleigh ride, right? This event begins on December 3rd at 6 pm with the arrival of Santa and the lighting of the tree. Enjoy carolers and beautiful light displays along the fresh greenery-lined streets. It takes place in Geneva at 113 S. Third St. near the courthouse lawn. You won't want to miss it!
Festival of Lights Show – The Promenade | Bolingbrook
Get into the spirit of the season at The Promenade in Bolingbrook! The Festival of Lights show is a nightly holiday light show taking place November 6th through December 31st. Each evening watch the lighting of the tree as four songs play at the top of each hour!
The light show takes place at the center of The Promenade and the light show is at the top of every hour from 5 – 9 pm. The running showtime is approximately 20 minutes.
Admission is free.
Mistletoe Market | Wheaton
Looking for a perfect gift? Look no further! This one-day, indoor holiday market has everything including delicious food items, beauty products, clothing, and jewelry. Find one-of-a-kind items from dozens of vendors! The market is held in the Visitors Center at Cantingy Park in Wheaton, IL.
When: Friday, November 19th, 1 – 7 pm
Admission: Free with Parking, $5 per car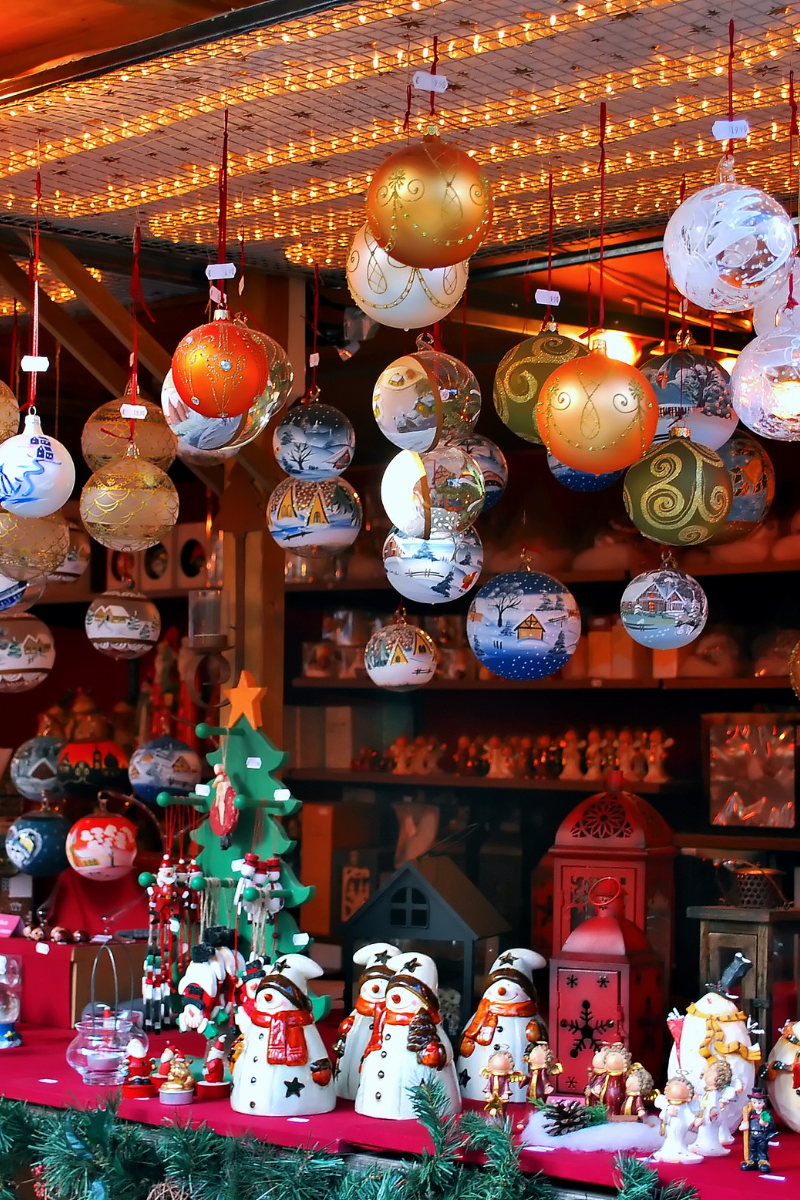 Festival of Lights | Aurora
Jingle all the way to Aurora for their 15th year of the Festival of Lights! This light show is miles long and the best part about it? You view it all from the comfort of your car! This festival had over 50,000 cars visit last year. Due to the popularity of the event, reserving a free time slot is required for entry!
The Festival of Lights takes place November 26th – December 26th, from 5 – 9 pm.
Visit www.aurorafestivaloflights.com for more information regarding time slots.
Abbey Farms: Winter Cheer and Christmas Joy – Precut & U-Cut Christmas Trees | Aurora
Abbey Farms is full of winter cheer! Visit Abbey Farms for their Winter Cheer and Christmas Joy Event. Bring the family along to pick the perfect tree for the holiday season. You can choose from pre-cut trees or choose your very own to cut! With the purchase of every tree comes a free donut and small hot chocolate for everyone in the family! If you're hungry grab a bite to eat at The Emporium Café. Be sure to stop by the bakery and farm store while you are there as well.
The Winter Cheer and Christmas Joy event runs from Nov. 20th – Dec. 23rd.
Sonny Acres Farm: Holiday Fun at the Farm | West Chicago
Come and get ready for the holidays at Sonny Acres Farm! Taking place from November 22nd – December 10th, you can visit Santa, enjoy the light show and music, or even go for a horse-drawn carriage ride. The farm also has fresh-cut trees! Pick your perfect Christmas tree and then go down to their holiday shop where you can find ornaments, sweets, gifts, and more!
Visit www.sonnyacres.com for more info on hours and updates.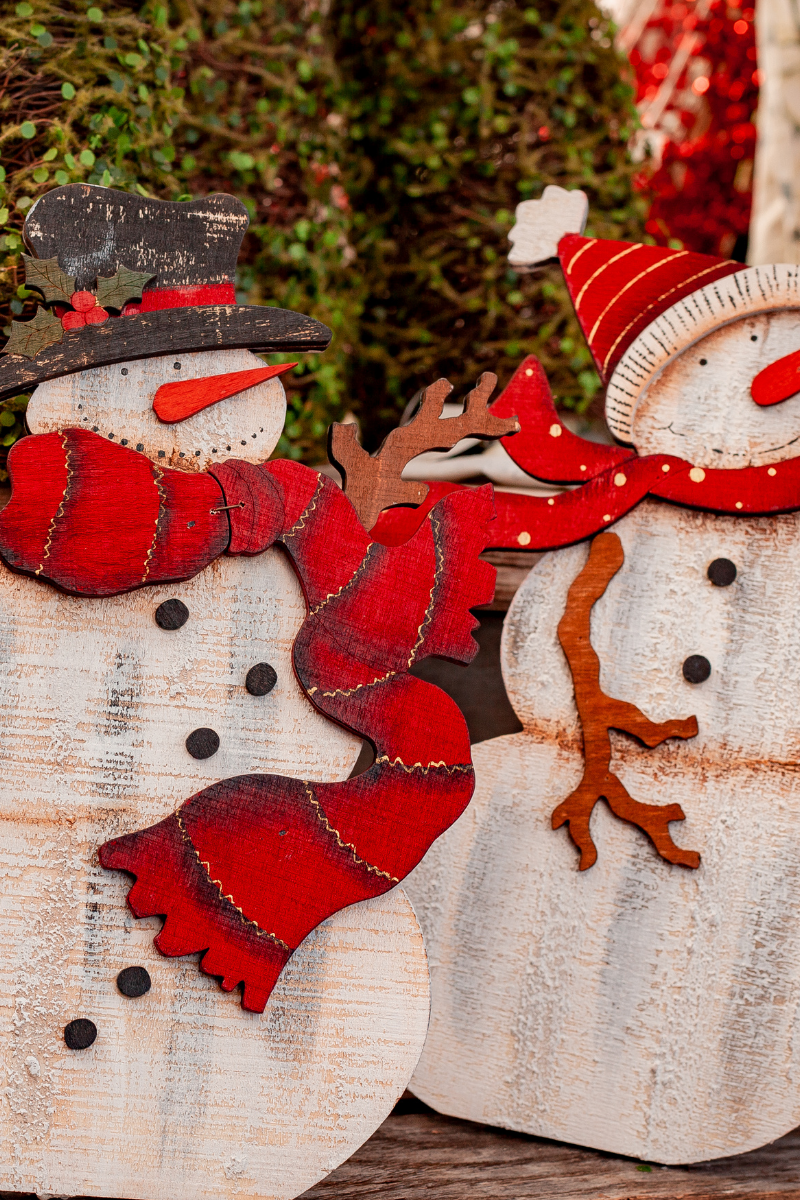 Lincoln Park Zoo Lights | Chicago
Eat, drink, and jingle like you mean it at Lincoln Park Zoo's Zoo Lights! Open November 19th – January 2nd, enjoy the beautiful lights and music at the zoo! Enjoy the hundreds of luminous LED displays. The animal exhibits are open late to enjoy longer and later than usual. For adults, there are adult nights on select evenings at the zoo for those over 18. The zoo also offers sensory nights where the music is turned off and there are no flashing lights. Take advantage of the free nights on November 22, 23, 29, 30, and December 6, 7, 14, 20, 21, 27, and 28.
There are tons of things to do this Winter, and we only covered a few. Whether light shows or shopping are your favorite holiday activity, we hope you found something fun to do from our list! If you find or know of any more events, share them with us @johngreeneRealtor on Facebook!
Wishing you a sparkling holiday season and a happy new year!